Write meta descriptions and social media texts easily
Many copywriters, journalists, bloggers and SEO copywriters write an article, but often still need the meta description (for Google), a teaser and the associated texts for social media.
So that you don't have to search around for a long time, we have developed this function for you. Simply go to the right column, click on "Meta/Social Media" and use the sliders to select which additional texts you still need.
Once you've selected them, the corresponding input fields will appear below your text. We'll start with the meta descriptions. If you don't know it yet, we need the meta texts so that Google knows which texts to display in the Google search.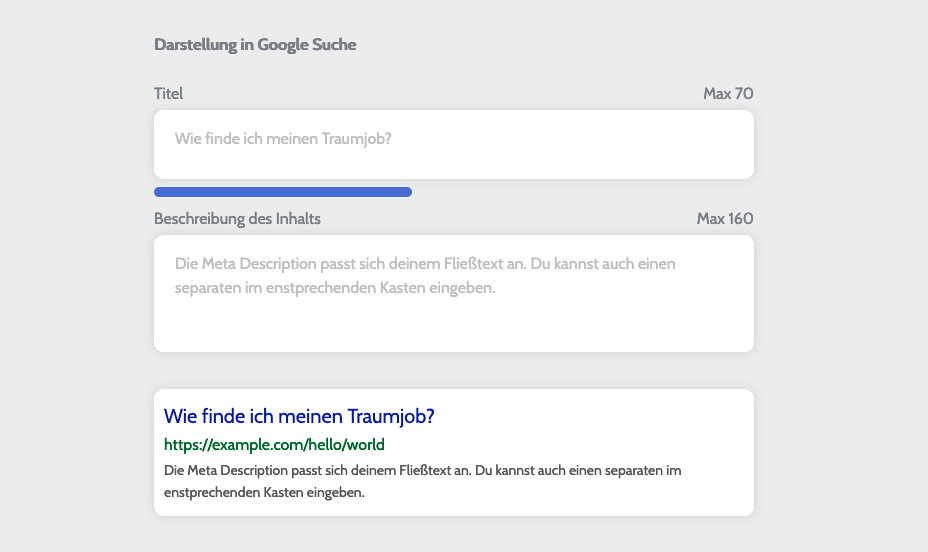 Here you can see how your text will be displayed in Google search (below). In addition, you can see by the numbers on the side, how many characters you can or should write.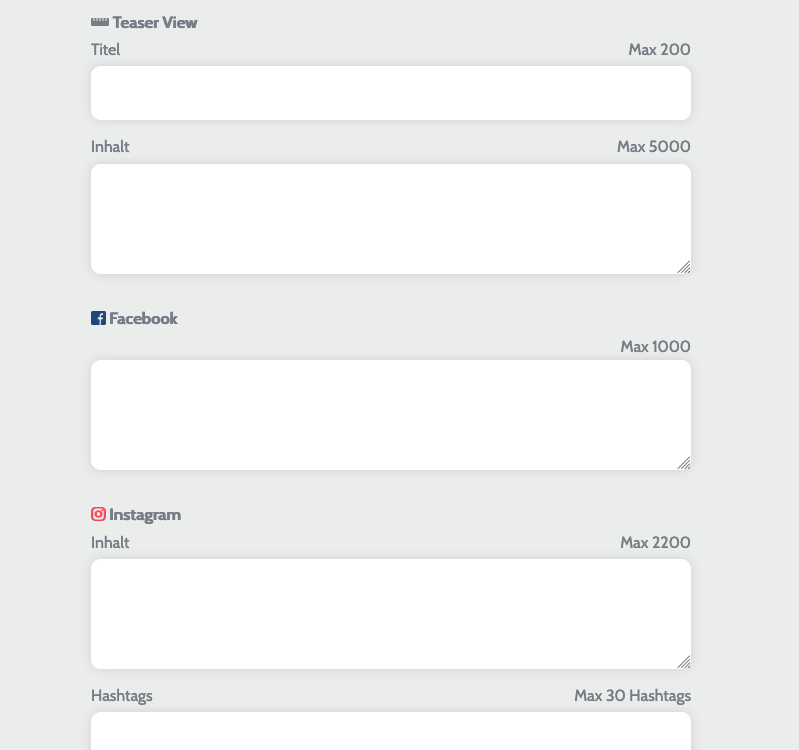 Below the meta descriptions, the social media input fields appear. Again, you can see how much you should write.
Important: If you later export your text as a Word file, the meta and social media texts will be appended.