Find word repetitions with txtperformer
Many copywriters, SEO copywriters, bloggers and journalists know the problem: repeated words. You often use the same words and don't notice it. You constantly write "can", "also", "may", "will". If you use it with a larger spacing with at least four sentences apart you sometimes don't notice it.
Example: You can register here. To do so, select the third button in the right column. After that you can …
In the past, you simply read your texts aloud until you "heard" these repeated words and could then remove them. Or you had a good copy editor or creative director who beat the text around your ears until the repeated words were out.
With txtperformer all this is no longer a problem.
You open the right column via the menu with the three bars.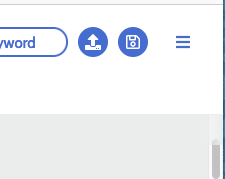 Immediately you find the button "Find word repetitions".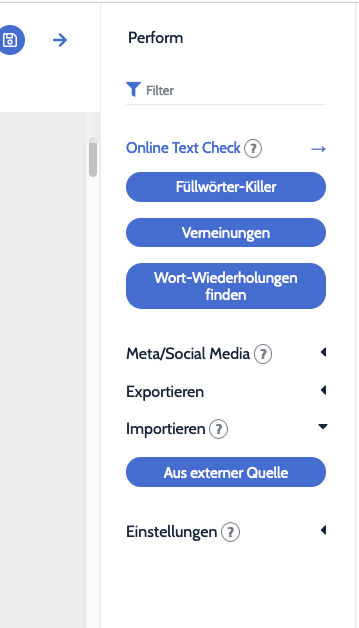 Try it out with a longer text.
As an example, we have read in a text and activated the function "Find word repetitions". It looks like this.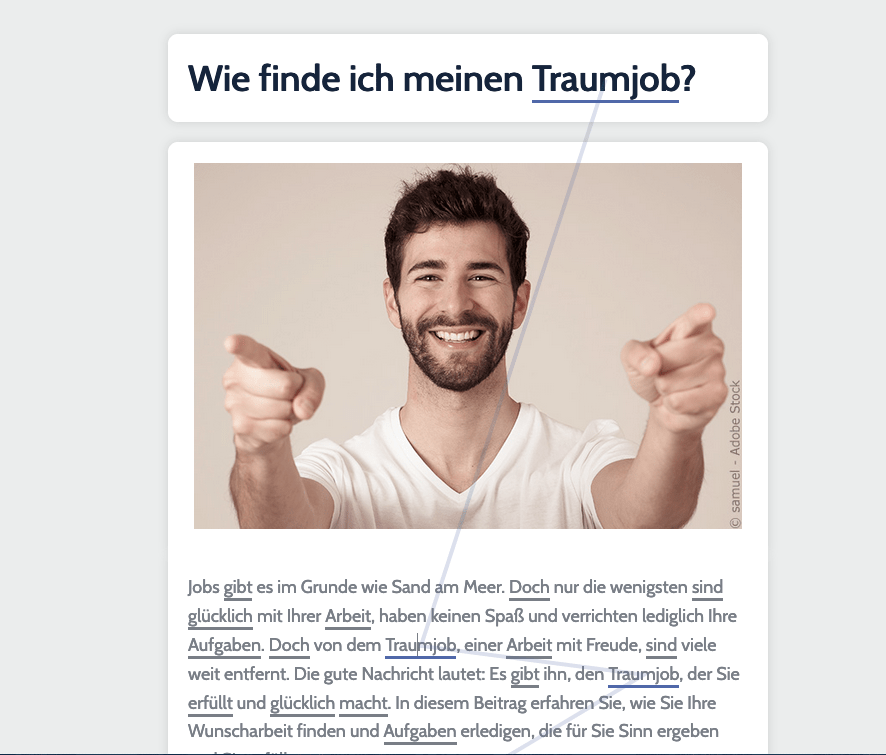 If you click on one of the underlined words, e.g. "dream job", lines will appear connecting all found word repetitions. Try it out for yourself. The fewer word repetitions, the better you are.
By the way: Sometimes it is not possible without word repetitions. Especially technical terms for which there are no synonyms are difficult to vary.