Get your competitors keywords – new keyword ideas
We all know it: Other texts rank much better in Google than our own Why is that? Of course, this can have many reasons, as experienced SEO experts know. But one of the reasons could be that the competitor sites use different and maybe better keywords. So you need keyword ideas or simply the keywords of your competition.
After all, Google pays attention to how comprehensively a text describes and explains a content. An indicator for this is, for example, that the appropriate, important keywords have been used.
For example, you write a text about the daily care routine in German nursing homes and forget to mention topics like "salary", "shift work" or "retraining". For Google, this could be an indication that your text is incomplete.
For this reason we have come up with the "Competitor Keywords" function. You can find this function in the left column. So, first we open the left column via the three bars (burger menu).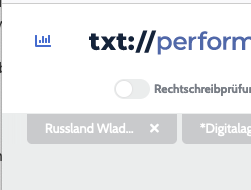 Then you go far down to the "Competitor keywords". Click on it and a popup will appear where you can enter as many URLs as possible. We recommend a maximum of 2-3 URLs of the pages that are on the top positions in Google.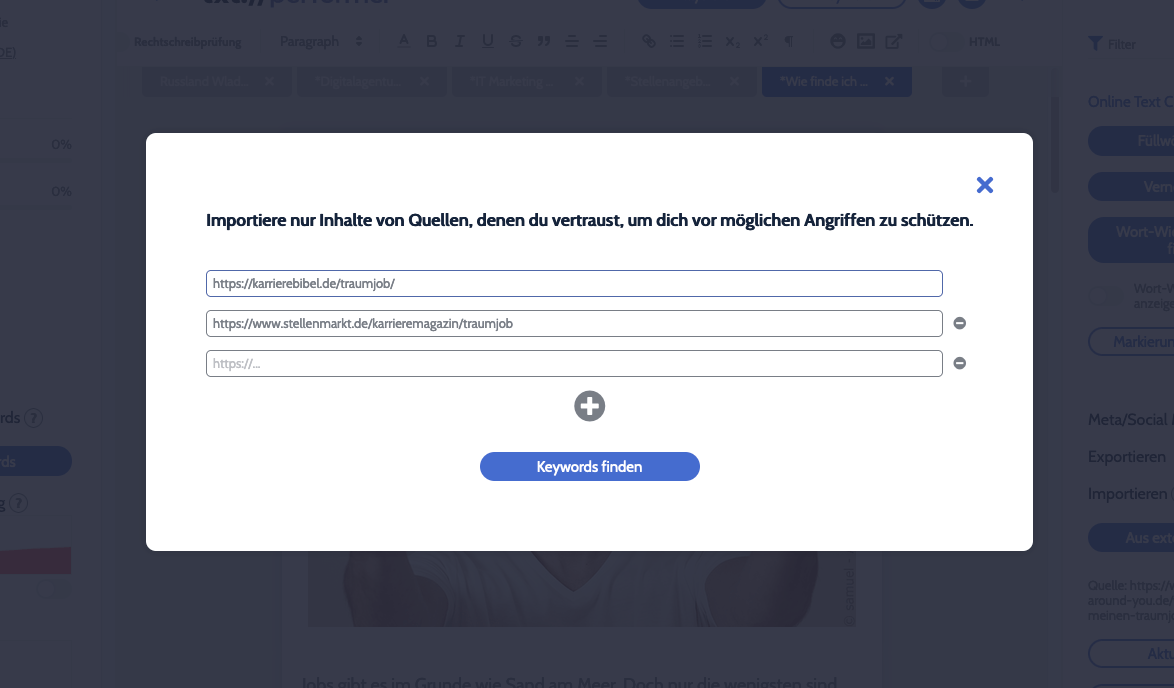 After that, the competition keywords that appear most often on the pages are picked out. It will look like this: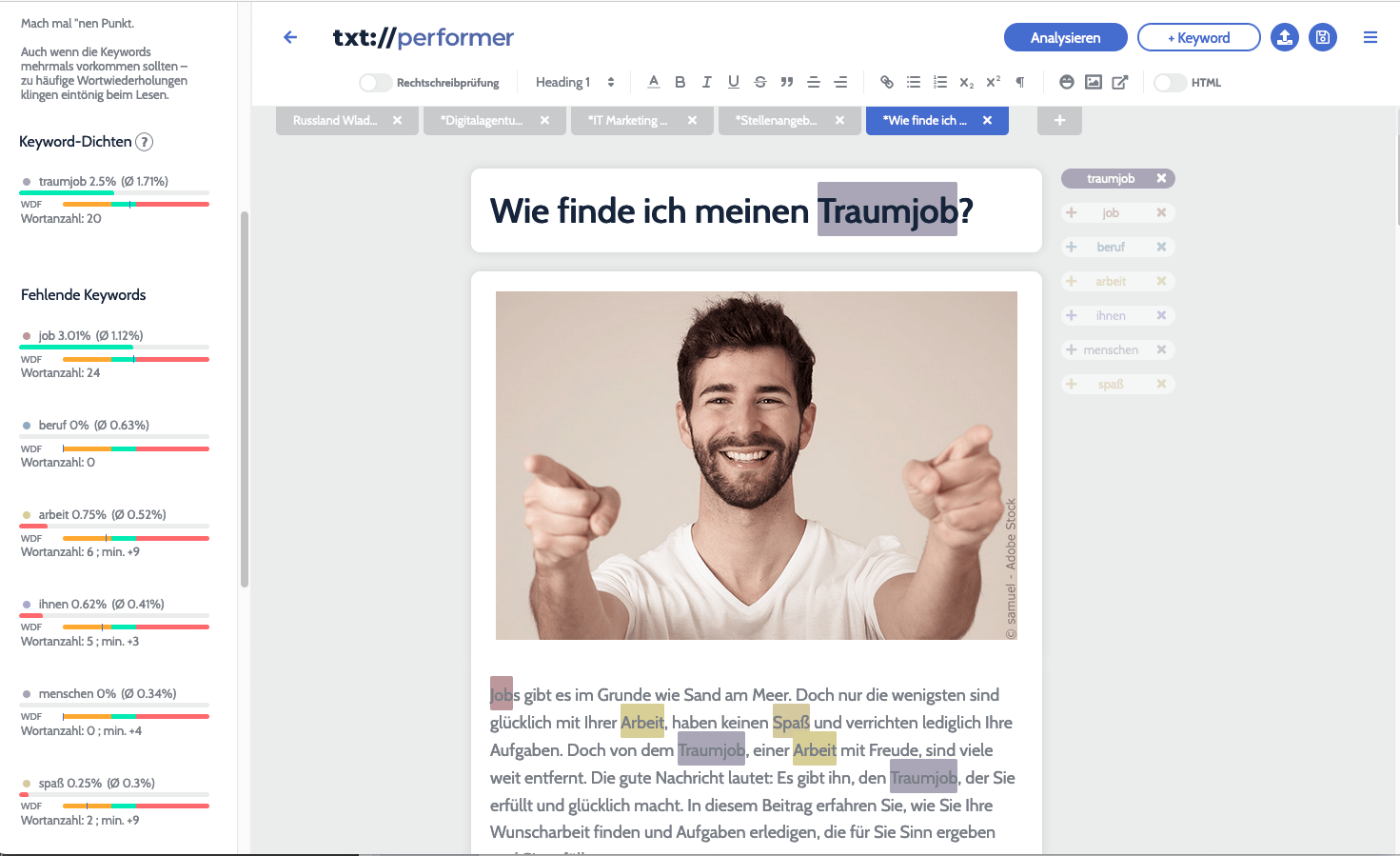 On the left side under "Missing Keywords" you will find the keywords that your competitiors uses and that you did not select as a keyword in your text. We see that we have already selected "Traumjob". Directly behind the keyword you can see that we have a keyword density of 2.5% on our page. In parentheses you can see the average keyword density of the competition. This is somewhat lower at 1.7%. Otherwise, we see that we are in the green zone and our keyword appears 20 times in our text.
In the missing keywords, we see that we did not include "job" in our keywords, but have a keyword density of 3%, which is quite a lot. The WDF bar below shows that we have reached the end of the green bar.
We don't have keywords like "Beruf" in our text at all – what an oversight. Also the topic "people" does not appear.
Now, if I want to apply missing keywords to my text, I simply drag and drop (click, hold, drag) the keyword to the top – either below or above "Traumjob".
Alternatively, I can just click the "+" in the light keyword listing (to the right of the image) or thea "x" if I want the keyword to go away entirely.
This way you can steal all the nice keywords your competition uses. And with a bit of luck, maybe those were exactly the topics your article was missing.